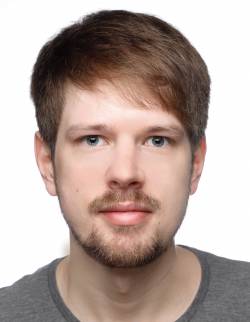 Fabian Ostermann
Research interests (Forschungsinteressen)
AI Computer Music and Algorithmic Music Composition

(Generative) Reinforcement Learning

Evolutionary Algorithms (Neuroevolution)

Procedural Content Generation (for Games)
Teaching (Lehre)
Lehrveranstaltungen
Betreute Abschlussarbeiten
"Generierung von Orchesterstücken mit Transformer-Modellen"

"Transformer based drum track generation for electronic dance music"

"Einsatz von Adversarial Reinforcement Learning zur automatischen Erstellung spielbarer Level in einem einfachen Rennspiel"

"An Evolutionary Approach to Recreating Vector Graphics from Raster Graphics"
Publications
Articles (peer reviewed)
Theses
Project Pages
Dataset of Artificial Audio Multitracks (AAM) The dataset contains 3,000 artificial music audio tracks with rich annotations. It is based on real instrument samples and generated by algorithmic composition with respect to music theory.
EAR Drummer (Github)

(

YouTube demo

, more

audio demos

)

EAR Drummer is a interactive music system that generates rhythmical drum patterns and bass lines. It produces midi output that provides backing music to accompany a Jazz soloist in realtime. It uses Evolutionary Computing, is fully Autonomous and Reacts to midi input.