Table of Contents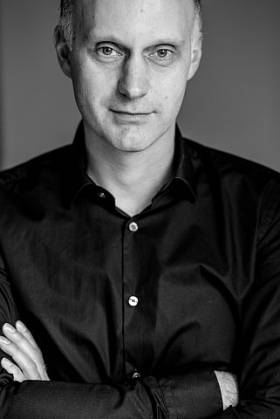 Dr. Carsten Gutwenger
Research Topics
Algorithm engineering

Multicore and manycore algorithms

Graph drawing (e.g. crossing minimization, planar graphs, cluster graphs)

Graph algorithms

Combinatorial optimization
Selected Publications
A complete list of my publications can be found here or at DBLP.
Projects
GoVisual Diagram Editor

The GoVisual Diagram editor (GDE) provides powerful functionality for editing and automatic layout of diagrams. Diagrams are represented in form of graphs and cluster graphs.
The gml2pic utility

A nice command line tool for converting GML files that store graph layouts into graphics files (like PNG, PDF etc.).
Committee Memberships
Teaching / Lehre
Wintersemester 2014/15
Sommersemester 2014
Wintersemester 2013/14
Praktikum

zu Einführung in die Programmierung
Sommersemester 2013
Frühere Semester
Lehrveranstaltungen aus früheren Semestern sind hier zu finden.
Diplom- und Master-Studenten
Allgemeine Informationen für Diplom- und BA/MA-Studenten findet man hier.
Aktuelle und ehemalige Diplomanden und Master-Studenten
Thorsten Flügel: Partitionsbasierte Kürzeste-Wege-Algorithmen für Grafikkarten, 2013

Philipp Lewe: Consraint-basierte Layoutverfahren und ihre Integration in das Open Graph Drawing Framework, 2012

Tobias Brinkjost: Touch me, I'm a node — A graph drawing related game for the iPad, 2012

Moritz Schallaböck: New Optimal Compaction Strategies for Orthogonal Graph Layout, 2011

Sebastian Sondern: Konzeption und Realisierung einer Graphenbibliothek zur Evaluierung von Visualisierungsmethoden für Graphen, 2011

Hendrik Ewerlin: Energiebasierte Optimierung geradlinig planarer Graphzeichnungen, 2009

Martin Gronemann:

Engineering the Fast-Multipole-Multilevel Method for multicore and SIMD architectures, 2009

Sven Mallach:

Beschleunigung ausgewählter paralleler Standard Template Library Algorithmen, 2008

Jan Papenfuß: Dynamisches Einfügen von Kanten zur Beschleunigung der Planarisierungsmethode, 2007

Hoi-Ming Wong:

Kreuzungsminimales Einfügen einer Kante in einen aufwärtsplanaren sT-Graphen, 2006
Schüler und Studieninteressierte
Infos für Studenten
Useful Links
Conference calendar

A collection of interesting conferences and workshops in the field of combinatorial optimization, discrete and parallel algorithms, with deadlines and conference dates.