Chair 11: ALGORITHM ENGINEERING
Currently, the chair for Algorithm Engineering consists of three research groups: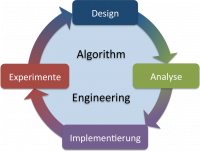 Prof. Dr. Kevin Buchin: Algorithm Engineering (Chair)
algorithm engineering

computational geometry

spatial networks

algorithms for GIS

algorithms for motion planning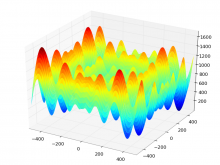 Prof. Dr. Günter Rudolph: Computational Intelligence
Multi-objective Optimization and Industrial Optimization

Evolutionary Computation

Digital Entertainment Technologies

Music Data Analysis

Artificial Neural Networks and Fuzzy Systems
Prof. Dr. Johannes Fischer: Algorithmic Foundations and Education in Computer Science
algorithm engineering

text indexing

succinct data structures

(lower) secondary computer science education

algorithms for Big Data

parallel algorithms
Former research groups are:

Prof. Dr. Petra Mutzel: Algorithm Engineering:
now at University of Bonn: Computational Analytics at Bonn University
Algorithm Engineering, in particular graph algorithms and data structures

Computational Analytics

Algorithmic Data Analysis, Graph Mining

Combinatorial Optimization (polynomial time and ILP-based)

Network Design and Optimization

Graph and Network Visualization

Analysis of chemical structures and biological networks
Prof. Dr. Sven Rahmann: Bioinformatics
now at Saarland University: Algorithmic Bioinformatics
Efficient algorithms for large biological datasets in genomics, transcriptomics, proteomics, and metabolomics

Analysis of high-throughput sequencing data (e.g., Illumina, Nanopore, etc.)

Engineering of hashing algorithms, e.g. multi-way Cuckoo hashing

Reconstruction and analysis of complex biological networks, especially protein hypernetworks (protein networks with additional constraints)

Algorithmic statistics in bioinformatics and applications of combinatorial optimization in bioinformatics
The chair for Algorithm Engineering was founded in 1985. Professor Hans-Paul Schwefel was head of the chair (called Systemanalyse) until his retirement in 2006, and then by Professor Petra Mutzel until 2019.
News
| | |
| --- | --- |
| | 2020-09-30 08:28 |
| | 2020-05-29 14:48 |
| | 2019-12-05 11:29 |
| | 2019-06-05 17:03 |
| | 2018-11-27 10:22 |